Retailers Increase Product Liability Insurance Requirements for Manufactures
This week one of America's largest retailers of baby products and home goods released their new Product Liability Insurance requirements to be imposed on makers of  clothing, toys, play items, furniture, car seat, strollers and food items. (Hint the name has lots of B's in it)
These new product liability insurance requirements are startling.
For small baby product manufacturers, getting ones foot in the door of a large retailer has enough obstacles; floating credit, fronting merchandise, meeting order requirement and of course insurance requirements. In most cases for manufacturers and distributors that have products made overseas, aside from material & production costs, insurance costs can rank at the top of the expense list.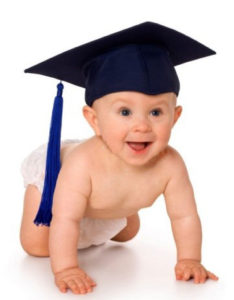 This March, 2012, one of the largest retailers of baby products and household items has now raised the minimum insurance limit requirement from $2,000,000 to a minimum of $7,000,000 or 3.5x the old requirement, for some products, that number has risen to $12,000,000*. The wording states: $2,000,000 Products & Completed Operations & Umbrella/Excess Liability – $5,000,000 each occurrence for a total of $7,000,000 or $2,000,000 Products & Completed Operations & Umbrella/Excess Liability – $10,000,000 each occurrence  for a total of $12,000,000 for the items listed below.
Items requiring $12,000,000 in products liability  insurance coverage:
| | |
| --- | --- |
| Category/Department | Products |
| Flammable/Combustible |  Propane, kerosene, or other fuel powered items, such as indoor/outdoor heaters and BBQs |
| Summer Seasonal |  Pool Fun and Games Tiki Torches |
| Food/Beverage |  Alcohol |
| Outdoor Play |  Including trampolines, sleds, etc. |
| Baby Furniture |  Including cribs, changing tables, etc. |
| Baby Playroom |  Including pack-n-plays, swings, highchairs, etc. |
| Car Seats and Strollers |  Including, car seats, strollers, jogging strollers, travel systems, etc. |
Product Liability Insurance Costs may Squeeze out Manufacturers
One thing to consider is that most standard insurance policies carry a $1,000,000 limit, some can go as high as 3,000,000 or even $5,000,000, above those limits, typically an umbrella or an excess products liability policy is required to reach higher limits. For many manufacturer, this increase from $1M or $2M to $7M or $12M could mean insurance costs will double or triple, if those coverage limits are even available. For most baby, child & toy product manufacturers the cost of product liability insurance is already prohibitive.
Many of the companies manufacturing these products start as small companies with a "dream become business" operation. For these smaller businesses the cost of complying with these new requirement may essentially bar them access to the retailers that can make these hobbies into companies.
Why are these items so expensive to insure and why are the requirements so high?
America has become a very litigious society and the value of the remaining life of a child or baby is far in excess of that considered for adults. With many years more life remaining for the youth, the courts perceive a greater value to the unlived portion of their lives. Typically, when there is a child injury or death the claim values are larger and the defense costs can reach into the millions, more so than with incidents involving power tools. Also, when there is a child death or injury normally manufacturers and distributors of any product within several arm lengths of the child will receive legal notice of a suit. So even if your product is not responsible for the damages, you may still be required to defend a suit.
Follow Us On Social